Our valuations are created using an interactive, multi-stage process.  This process is designed to ensure that there are extensive opportunities for our client and our client's advisors to discuss all aspects of the valuation.  Before the final valuation report is issued, we make certain that the concerns of all parties are addressed.  We pride ourselves on the thoroughness and responsiveness of our process.  The illustration below shows how we interact with you to address your unique needs: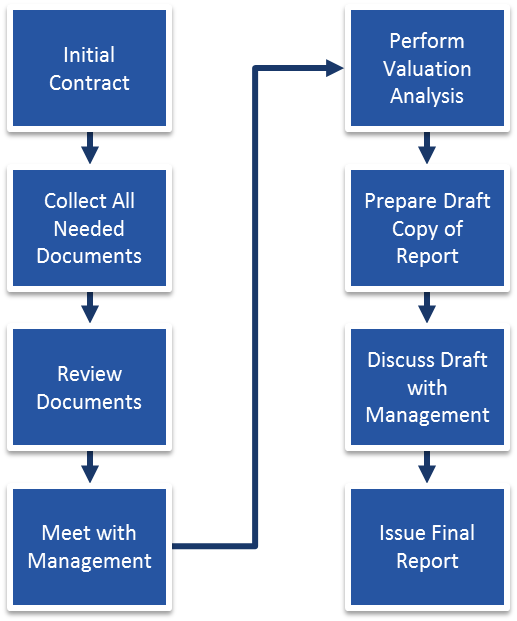 The process for an initial ESOP valuation differs somewhat from the valuation process shown above. An ESOP valuation may also include a Preliminary Valuation Memo. This is due to the highly specialized needs inherent in the ESOP valuation process. Our process for ESOP valuations is shown in the illustration below:
Please contact us to learn more about our valuation process.